eCommerce Emails for Easter: How To Make Your Easter Sale a Blockbuster (2018)

Easter is just around the corner! And it's time to prep your store for the Easter sale.
It's time to welcome Easter shoppers with lucrative discounts and deals.
But first you will have to send them persuasive promotional emails for Easter that they take action on!
Hate Discounting? Here's what you can do
Maybe you don't want to put up an Easter sale, perhaps because you don't like discounting.
But you can use this occasion to offer:
Gift card – Percentage off
Free gift with purchase
Free shipping
Faster shipping
Use a credible bait that makes them act on your emails and not go over them like mere spectators.
In fact, this about this:
77% of shoppers said that a sale influences their purchase decision.- Source, Deloitte
33% of shoppers hunt for discount coupons codes online. – Source, RetailMeNot
This is your chance to clock a pretty good average for April this year.
Also, don't forget, Easter means a long weekend. Your shoppers won't be sitting in their office feeling guilty about opening your email, right under their boss's nose.
They will be at home with ample time to browse, choose and buy.
So if you're putting up Easter sale in your store, which you should, then this post is a must-read for you. I'll share with you some amazing Easter emails that other eCommerce brands are using to woo their shoppers.
Watch Me Dissect The Best eCommerce Emails for Easter From Leading Brands
Let's dissect emails from top eCommerce brands and I'll also share with you takeaways for the Easter sale for your WooCommerce store:
How did you like that video? Let me know in the comments below. 🙂
Strategy #1. Show them what they can buy. Spark ideas.
Most promotional emails fail to engage and inspire. Because of which they also fail to stand out in our cluttered inboxes.
Your email must do a good job of telling a good story that keeps your readers hooked. Also, it should give them ideas about what to buy and inspire them – that's the best way to spark interest and have them click over to your store.
Here's a great example from Fortnum and Mason:

It starts of with attention-catching phrase using a pun – Our "Egciting Easter Edit"
The email is conversational.
It asks you questions as you scroll down
For every yes – there's a suitable gift item spotlighted in the email.
And for every no – there's a follow up question. E.g.: "Is this person a true English Rose?"
The 'Yes' is followed by an item in their Easter gift collection which is Rose and Violet Cream Egg. And no, with another question to position an alternate gift.
Yes, the idea is to get you to click on the email so that you visit the store. But the fact that this email is so conversational- it makes the task fairly easy.
Also as you're scrolling down, you're getting familiar with different Easter gift items available in their store.
You too can use this beautiful gift selection flow chart in your promotional email to make selecting and buying the right item easy as pie.
Strategy #2. Mention the delivery details to make gift buying anxiety-free
When people are buying items as a gift for their friends or family or even for self-gifting for a special occasion – they're surely more conscious about when it's going to be delivered.
So make sure you promise faster delivery and let them know how fast it'll make it to their home.
Take a look at this pretty email from Evans Cycle:

They start off by saying 'We've got cycling covered this Easter" – followed by how they're going the extra mile to make your Easter special by keeping their stores open from Good Friday to Easter Monday.
And that's followed by a very useful question- Need it before Easter? That's further followed by the instruction to place your order by 2:30 PM on the same day of receiving the email i.e. Wednesday to get it by Thursday.
You can use Finale in your WooCommerce store to show your order delivery deadline – on the product pages too.
You may exclude the holidays from the calculation i.e. when your delivery vendors don't work. Take a look at the backend where Saturday and Sunday have been excluded from the delivery date calculation:

But make sure you do mention the details about the delivery time because people want to buy gifts for that specific occasion. And a gift that makes home after the occasion has passed is of no use!

Strategy #3. Send 'Last Chance' emails. A nudge is often needed.
People are forgetful. They will forget about your Easter sale. So make sure that you knock them again. Last chance emails stand out and grab attention.
Even if your earlier emails informing them about the sale got buried under the pile of other emails, the last chance email with a countdown timer will get them to take the action.
Take a look at this on-point email from Graze Shop:

They're offering a 5 pound off on orders over 10 pounds. And also free delivery to delight shoppers.
The discount will be auto-applied when their order total goes over 10 pounds. This is followed by countdown timer embedded in the email.
Again you use Finale to auto-apply the coupon code when the order total exceeds a set limit. Also you can make the coupon code time-bound i.e. for the duration of the Easter sale.

When the coupon code is auto-applied, shoppers will not have to enter the code at the checkout. As soon as their spend goes over the set limit, i.e. 10 pounds in this case, the discount coupon will be auto-applied.
In addition you can embed countdown timer in the email – and choose from a pretty range of countdown timer skins:

No matter, what email service provide you're using- Mail Chimp, active campaign, infusion soft – embedding timer in email is as simple as copying and pasting a short-code generated by Finale:

Strategy #4. Use the power of open loops to get clicks
You can send an email to your subscribers to explore the Easter collection without revealing any details in the email. Open loops work like a charm and inspire people to take the action.
For example take a look at this email from an eCommerce store that uses a GIF to inform people about the new Easter collection on the store:

By saying see what just hatched – it encourages them to click and explore.
But it doesn't reveal any other details. So use your emails to plant a seed of curiosity and they will come chasing for more details.
Because people seek closure and they want to close the information gap in their mind.
Strategy #5. Announce a 1-DAY SALE to trigger an irresistible urgency
Closer the deadline – the more powerful your email will be. A 1-Day or 48-hour special Easter sale will work like a charm, no matter what you're selling.
Here's a simple yet visually stunning email from Hot Chocolat: 

The big bold headline says it's the EASTER SHOPPING DAY
Followed by the statement – 15% off everything today only – now that's a powerful statement.
They've given the coupon code in bold so that it's unmissable. And it ends with the call to action.
Could this email be improved? Hell yes. If they embedded countdown timer into it – this email would have become even more persuasive.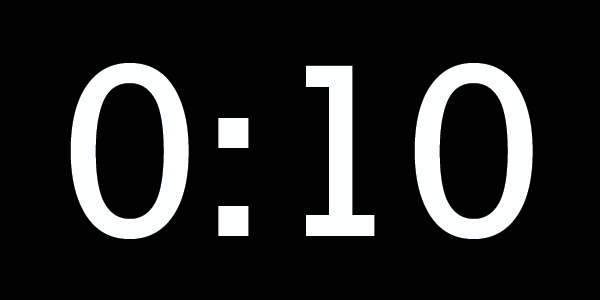 A ticking clocks is a visual cue to the mind to hurry up. It triggers a sense of insatiable urgency and that supercharges response rate!

Here's How Finale Can Help Turn Your Promotion into a Blockbuster Success
The other day we work up to this stunning message from one of our Pro users:

That A(n) (Egg) Wrap
Alright! Hope you found this an eggciting piece of content. 😉
What do you think about putting up Easter sale in your store? Which of these strategies will you be using to make your Easter sale a blockbuster hit?
Let's chat in the comments below.